All blog posts tagged with home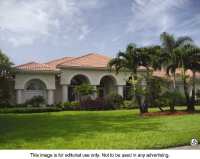 -(MS) -- For many Americans, the dream of a vacation or full-time home in Florida continues to be one that is very much alive. Year round warm...
Read entire post
Posted on: 13 Mar 2010 03:41:55 pm
- (MS) -- Why should you consider St. Lucie and Martin Counties when you think about building your dream home? Here are 10 reasons to get you...
Read entire post
Posted on: 13 Mar 2010 03:36:27 pm