Popular
|
New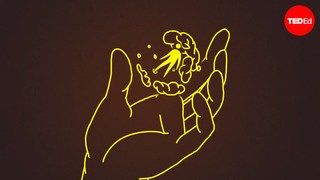 14 Views
The dust bunnies that built our planet
Consider the spot where you're sitting. Travel backwards in time and it might've been submerged at the bottom of a shallow sea, buried under miles of rock or floating through a molten landscape. But go back about 4.6 billion years, and you'd be in the middle of an enormous cloud of dust and gas orbiting a newborn star. What exactly is this cosmic dust? Lorin Matthews investigates. [Directed by Frederic Siegel (Team Tumult), narrated by Addison Anderson, music by Alon Peretz].
Post date : 2019-09-14 00:00
Posted by : peter88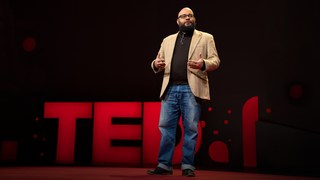 11 Views
How we can make racism a solvable problem — and improve policing
When we define racism as behaviors instead of feelings, we can measure it -- and transform it from an impossible problem into a solvable one, says justice scientist Phillip Atiba Goff. In an actionable talk, he shares his work at the Center for Policing Equity, an organization that helps police departments diagnose and track racial gaps in policing in order to eliminate them. Learn more about their data-driven approach -- and how you can get involved with the work that still needs to be done. (This ambitious plan is part of the Audacious Project, TED's initiative to inspire and fund global change.)
Post date : 2019-09-13 23:59
Posted by : peter88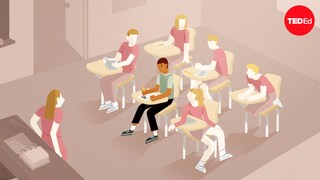 13 Views
Ode to the Only Black Kid in the Class
This animation is part of the TED-Ed series, "There's a Poem for That," which features animated interpretations of poems both old and new that give language to some of life's biggest feelings. [Poem by Clint Smith, directed by Niv Sekar, music by Stephen LaRosa].
Post date : 2019-09-13 23:58
Posted by : peter88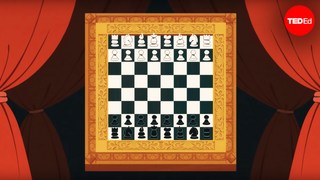 13 Views
A brief history of chess
The attacking infantry advances, their elephants already having broken the defensive line. The king tries to retreat, but the enemy flanks him from the rear. Escape is impossible. This isn't a real war— nor is it just a game. Over the 1,500 years of its existence, chess has been known as a military strategy tool, a metaphor for human affairs and a measure of genius. Alex Gendler shares its history. [Directed by Remus & Kiki, narrated by Adrian Dannatt, music by Stephen LaRosa].
Post date : 2019-09-13 23:54
Posted by : peter88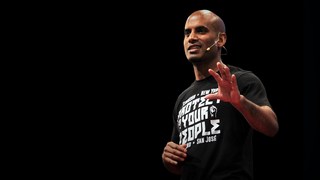 13 Views
Community-powered criminal justice reform
Community organizer Raj Jayadev wants to transform the US court system through "participatory defense" -- a growing movement that empowers families and community members to impact their loved ones' court cases. He shares the remarkable results of their work -- including more than 4,000 years of "time saved" from incarceration -- and shows how this new model could shift the landscape of power in the courts.
Post date : 2019-09-13 23:53
Posted by : peter88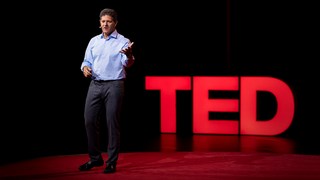 14 Views
The dirty secret of capitalism — and a new way forward
Rising inequality and growing political instability are the direct result of decades of bad economic theory, says entrepreneur Nick Hanauer. In a visionary talk, he dismantles the mantra that "greed is good" -- an idea he describes as not only morally corrosive, but also scientifically wrong -- and lays out a new theory of economics powered by reciprocity and cooperation.
Post date : 2019-09-13 23:52
Posted by : peter88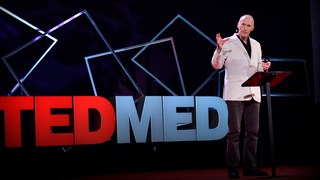 12 Views
A 'living drug' that could change the way we treat cancer
Carl June is the pioneer behind CAR T-cell therapy: a groundbreaking cancer treatment that supercharges part of a patient's own immune system to attack and kill tumors. In a talk about a breakthrough, he shares how three decades of research culminated in a therapy that's eradicated cases of leukemia once thought to be incurable -- and explains how it could be used to fight other types of cancer.
Post date : 2019-09-13 00:14
Posted by : moviegoer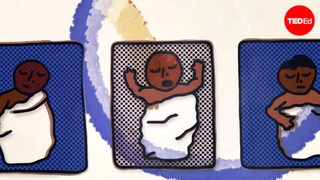 11 Views
Why should you read - Midnight's Children?
It begins with a countdown. A woman goes into labor as the clock ticks towards midnight. Across India, people wait for the declaration of independence after nearly 200 years of British rule. At the stroke of midnight, an infant and two new nations are born in perfect synchronicity. These events form the foundation of "Midnight's Children." Iseult Gillespie explores Salman Rushdie's dazzling novel. [Directed by Tomás Pichardo-Espaillat, narrated by Adrian Dannatt, music by Cem Misirlioglu / Joel Kreimeyer-Kelly].
Post date : 2019-09-13 00:12
Posted by : moviegoer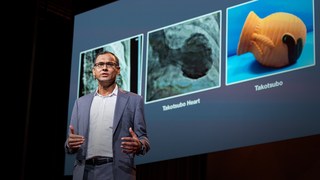 10 Views
How your emotions change the shape of your heart
"A record of our emotional life is written on our hearts," says cardiologist and author Sandeep Jauhar. In a stunning talk, he explores the mysterious ways our emotions impact the health of our hearts -- causing them to change shape in response to grief or fear, to literally break in response to emotional heartbreak -- and calls for a shift in how we care for our most vital organ.
Post date : 2019-09-12 23:16
Posted by : moviegoer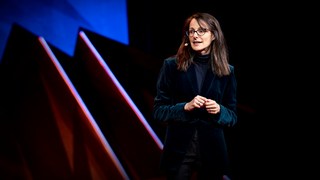 11 Views
How deepfakes undermine truth and threaten democracy
The use of deepfake technology to manipulate video and audio for malicious purposes -- whether it's to stoke violence or defame politicians and journalists -- is becoming a real threat. As these tools become more accessible and their products more realistic, how will they shape what we believe about the world? In a portentous talk, law professor Danielle Citron reveals how deepfakes magnify our distrust -- and suggests approaches to safeguarding the truth.
Post date : 2019-09-12 23:15
Posted by : moviegoer