Things to consider before buying auto insurance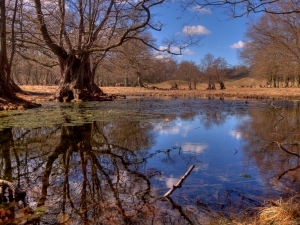 Posted by peter88 from the Automotive category at 27 Mar 2012 12:01:47 pm.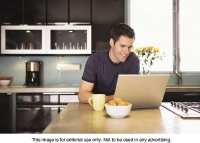 Auto insurance is necessary for anyone who drives. Though some places allow motorists to drive without insurance, doing so is an unnecessary risk, one that could prove costly should an accident occur.
When purchasing auto insurance, many drivers hope to save as much money as possible. That's understandable, as many drivers go years without ever filing a claim, giving some the feeling that they're paying for something they will never use. However, when an accident does occur, paying for those premiums proves well worth it.
While it's important to get the best rates and not overpay for auto insurance, there's more to shopping for auto insurance than simply finding the cheapest policy. The following are a few things drivers should consider when shopping for a new auto insurance policy.
* Determine the amount of coverage you need. How much auto insurance coverage a driver needs depends on what the local law requires. Some areas, including densely populated cities with more drivers on the road, tend to require more coverage than others because the risk of accident is greater. In addition, some places require all motorists purchase personal injury protection, or PIP, which pays for a driver's medical expenses as well as any lost wages or additional costs that occur as a result of an accident. PIP is not required everywhere, but motorists should weight its pros and cons if they live in a region where PIP is not mandatory.
The amount of coverage a driver needs is relative, but Consumer Reports recommends adequate coverage for bodily injury liability is $100,000 per person and $300,000 per accident, and an additional $100,000 for property damage.
For drivers leasing or financing a vehicle, the leasing or financing agreement will typically spell out the minimum coverage required, and drivers can choose to increase that coverage if they feel it's necessary.
* Explore payment options. Drivers who want to reduce their insurance costs without reducing coverage should explore their payment options. In many instances, drivers who choose to make annual or bi-annual payments instead of monthly installments can save some money is so doing. If your current insurance provider does not offer such an alternative, then shop around for a company that does.
* Re-examine your driving history. Speeding and traffic tickets might sting initially, but they will disappear from your record over time. When shopping for auto insurance, re-examine your driving record. In the United States and Canada, accessing these records can typically be done by contacting the local branch of the Department of Motor Vehicles. If an old speeding or traffic ticket is close to being removed from your record, wait until those disappear before purchasing a new policy.
* Shop around. Drivers often lament paying so much for auto insurance, a safety net few drivers use but all must pay for. Despite that, many motorists continue to overpay for their insurance because the popular misconception is that shopping for a better policy is inconvenient and tedious. But the Internet has made it much easier for consumers to shop for a better auto insurance policy. When shopping for quotes online, have your vehicle registration and identification number as well as your driver history on hand so the quote is as accurate as possible. Print out each quote and then compare them to find the best deal. If another company is offering a deal significantly better than your existing policy, discuss that with your current provider, who might match the rate to keep you as a policy holder.
* Shop for discounts. Another thing to consider when shopping for an auto insurance policy is the availability of discounts. Many companies reward policy holders for good behavior, such as driving without an accident and earning good grades in school. Other companies even offer a one-time accident amnesty, forgiving drivers for their first accident by not raising their rates when an accident occurs. These discounts can add up to substantial savings over the course of the policy, so do your homework.