Is RV travel the way to go?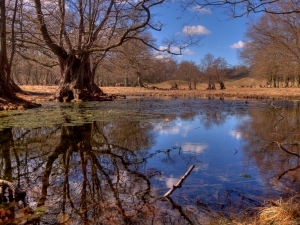 Posted by peter88 from the Travel category at 20 Dec 2011 04:43:58 pm.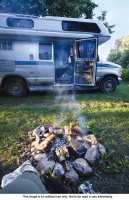 Adventurous folks thinking about taking a road trip this season may consider renting or purchasing a recreational vehicle (RV) for the trip. Traveling by RV has its share of supporters and detractors, and it's best for those new to RVs to consider their advantages and disadvantages.
RV vacations have the potential to be quite memorable. Ensuring they're memorable for the right reasons can mean the difference between an enjoyable trip and one that's full of problems. RV trips tend to be carefree adventures that do not follow a strict itinerary. RVers need to be able to adapt to changing weather conditions, traffic, detours and other unforeseeable situations. If you're the type of vacationer who prefers a set schedule with everything spelled out for you, RV vacationing may not be the way to go.
According to a recent study by the Recreation Vehicle Industry Association, approximately 8 million Americans own an RV and use them on vacation. There are many advantages to RVing, but also some disadvantages. Here are some things to think about before embarking.
Advantages
Nothing says family time quite like being together in an RV and seeing the country. The close quarters mean everyone gets to stick together and enjoy each others' company. With the driver charting his or her own course, many different sights can be seen along the way, making an RV trip a truly customizable vacation.
Because there are no check-in or out times, travelers can spend as little or as much time as they want at specific stops along the way. Also, renting a campsite is generally much less expensive than staying in a hotel room. With RV travel, there's no need to pack and unpack from site to site. And meals can be eaten out, or money is saved by cooking some items right in the RV.
One of the main advantages of RV travel is there is always a bathroom on hand. That means no rushing to find the next rest stop or gas station -- an especially valuable asset to parents of young children.
Many vacationers find that taking driving vacations allow them to slow down and see the sites they would have missed had they traveled via air or train. Exploring such hidden gems is possible from an RV.
Disadvantages
Some of the things that make RVtravel advantageous are the things that others would prefer to avoid. For example, the close quarters can become irritating after a long trip, as there are really no places to escape to in an RV for privacy. RVs can also be cumbersome to drive and do not have the same horsepower as a van or truck. This can make trips seem like they are crawling.
While some people love the unpredictability of RV trips, others crave structure and the dependability of resort activities. RV travel takes work -- planning stops, destinations and all the little details. This is certainly not an uninterrupted vacation on a tropical coast.
RV travel saves money on hotel fees, but the cost of gasoline can still make it an expensive venture. And while an RV's built-in kitchen makes it easy to save on meals, for many people dining out and letting others do the dishes is an integral part of a good vacation.
Comfort is another thing to consider. RVs do offer more amenities than sleeping in a tent at a campsite. However, beds are modest and there is the expectation that people will be in close proximity. If a husband or father snores, there is little escaping that noise.
RV travel presents a very good option for low-cost family vacationing. But the pros and cons should be weighed, and the opinions of all involved can be considered before planning the excursion.