Fajitas fit for a fiesta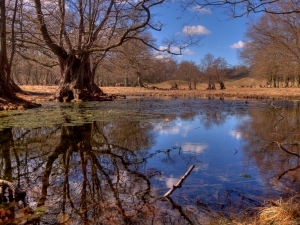 Posted by peter88 from the Food and Beverage category at 07 Aug 2011 10:56:10 pm.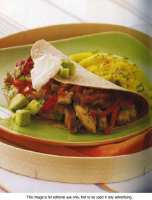 Few types of cuisine are as beloved as Mexican cuisine. Whether celebrating Cinco de Mayo with a fiesta at home or simply looking for a quick meal when you're craving Mexican food, the following recipe for "Spicy Chicken Fajitas" from the Cooking Light "Fresh Food, Fast Weeknight Meals" (Oxmoor House) is sure to please.
Spicy Chicken Fajitas
Makes 4 servings
6 skinless, boneless chicken thighs (1 pound)
2 teaspoons fajita seasoning (such as McCormick)
2 cups vertically sliced onion
2 cups red bell pepper strips
4 71/2-inch 96 percent fat-free whole wheat tortillas
1/2 cup fresh salsa
Cooking spray
Chopped avocado (optional)
Chopped fresh cilantro (optional)
Reduced-fat sour cream (optional)
1. Cut chicken into 1/2-inch-wide strips. Place chicken in a small bowl; sprinkle with fajita seasoning, tossing to coat. Heat a large nonstick skillet over medium-high heat. Coat pan with cooking spray. Add chicken and onion; stir-fry 3 minutes. Add bell pepper; stir-fry 5 minutes or until chicken is done.
2. Place 1 tortilla on each of 4 plates. Top each evenly with chicken mixture and salsa. Top with avocado and cilantro, if desired. Fold tortillas over filling, and top with sour cream, if desired. Serve immediately.
Chili-Dusted Mango
Makes 4 servings
2 ripe mangoes, peeled, seeded, and cut into 1/2-inch slices
2 teaspoons fresh lime juice
1/4 teaspoon chili powder
1 teaspoon fresh cilantro
1. Arrange mango slices evenly on 4 plates. Sprinkle evenly with lime juice, chili powder and cilantro.