Beef up your fiesta with burritos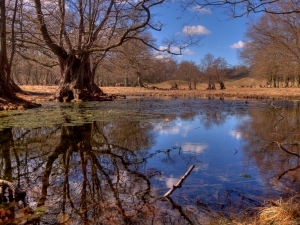 Posted by peter88 from the Food and Beverage category at 07 Aug 2011 10:52:50 pm.
Popular among Hispanics and non-Hispanics alike, Mexican cuisine can be enjoyed at breakfast, lunch and dinner. Juevos rancheros can be a great way to begin your day, tacos make an ideal and easily prepared lunch, and burritos are a fulfilling option at dinner time.
For those who want to celebrate their love of Mexican cuisine with a fiesta for family and friends, consider the following recipe for "Beef and Chipotle Burritos" from the Better Homes and Gardens "New Cook Book" (Meredith Books).
Beef and Chipotle Burritos
Makes 6 burritos
11/2 pounds boneless beef round steak, cut 3/4-inch thick
1 14.5 ounce can diced tomatoes, undrained
1/3 cup chopped onion
1 to 2 canned chipotle peppers in adobo sauce, chopped
1 teaspoon dried oregano, crushed
1/4 teaspoon ground cumin
1 clove garlic, minced
6 9- to 10-inch tomato-flavored or plain flour tortillas, warmed
3/4 cup shredded sharp cheddar cheese (3 ounces)
1 recipe Pico de Gallo Salsa (see below)
Shredded jicama or radishes (optional)
Dairy sour cream (optional)
1. Trim fat from meat. Cut meat into six pieces. In a 31/2- or 4-quart slow cooker place meat, undrained tomatoes, onion, chipotle pepper, oregano, cumin and garlic.
2. Cover and cook on low-heat setting for 8 to 10 hours or on high-heat setting for 4 to 5 hours. Remove meat from slow cooker. Using two forks, pull meat apart into shreds. Place shredded meat in a large bowl. Stir in enough cooking liquid to reach desired consistency. Divide meat among warm tortillas, spooning it just below the centers. Top with cheese, Pico de Gallo Salsa, and, if desired, jicama and sour cream. Roll up tortillas.
Pico de Gallo Salsa: In a small bowl, combine 1 cup finely chopped tomatoes; 2 tablespoons finely chopped onion; 2 tablespoons snipped fresh cilantro; 1 fresh serrano chile pepper, seeded and finely chopped; and dash of sugar. Cover and chill for several hours.