Hearty meal ideal for celebrating Hispanic heritage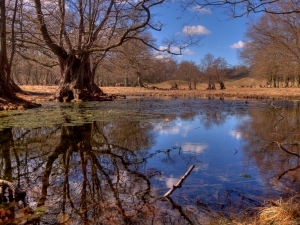 Posted by peter88 from the Food and Beverage category at 07 Aug 2011 10:49:58 pm.
When celebrating Hispanic heritage, no celebration is complete without a hearty meal enjoyed with family and friends. In addition to notable accomplishments in all walks of life, Hispanics have thrived with respect to cuisine. Beloved all over the world, Hispanic cuisine is an integral part of celebrations of Hispanic heritage. Whether Hispanic or not, men and women can celebrate the contributions Hispanics have made to world cuisine with the following recipe for "Tortilla-Black Bean Casserole" from the Better Homes and Gardens "New Cook Book," (Meredith Books).
Tortilla-Black Bean Casserole
Makes 8 servings
2 cups chopped onion
11/2 cups chopped green sweet pepper
1 14.5 ounce can diced tomatoes, undrained
3/4 cup bottled picante sauce or green salsa
2 teaspoons ground cumin
2 cloves garlic, minced
2 15 ounce cans black beans and/or red kidney beans, rinsed and drained
12 6-inch corn tortillas
2 cups reduced-fat Monterrey Jack cheese, shredded
2 medium tomatoes, chopped (optional)
2 cups shredded lettuce (optional)
1/2 cup light dairy sour cream or plain low-fat yogurt (optional)
Sliced green onions (optional)
Sliced pitted ripe olives
(optional)
1. In a large skillet, combine onion, sweet pepper, tomatoes, picante sauce, cumin, and garlic. Bring to a boil. Reduce heat and simmer uncovered for 10 minutes. Stir in beans.
2. Spread one-third of the bean mixture over the bottom of a 3-quart rectangular baking dish. Top with six of the tortillas, overlapping as necessary, and 1 cup of the cheese. Add another one-third of the bean mixture; top with remaining six tortillas and remaining bean mixture.
3. Bake, covered, in a 350 F oven for 30 to 35 minutes or until heated through. Sprinkle with remaining cheese. Let stand 10 minutes.
4. If desired, top with chopped tomato, lettuce, green onion, olives, and sour cream.
Note: Canned beans help save time, but they can add salt to a dish. You can eliminate the salty liquid by rinsing the beans in a colander under cold running water; drain well.