Career Options for Ocean Enthusiasts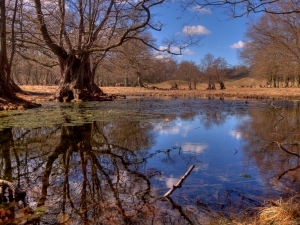 Posted by peter88 from the Careers category at 24 Jul 2011 01:30:13 pm.
The notion of finding something you love doing as a career so you never have to work a day in your life is an oft-repeated one that some of the world's most successful people have insisted helped them reach the pinnacle of their professions. Ocean lovers who hope to one day combine their love of the water with a rewarding career have a host of options at their disposal.
* Marine biology. Marine biologists study the behavior and ecology of plants and animals that live in the ocean. An all-encompassing field, marine biology requires students and even existing professionals study and learn about several different disciplines of oceanography, including chemical oceanography, physical oceanography and geological oceanography. Oftentimes, marine biologists specialize in a particular area, whether it's a specific species of marine life or an ecosystem. One growing area of specialization is marine biotechnology, which involves marine biologists in the development and testing of drugs that come from marine organisms.
* Oceanography. Oceanography has three major disciplines: geological, chemical and physical. A geological oceanographer studies the evolution of the ocean bottom and the minerals found there. A chemical oceanographer studies the chemicals and chemical compounds found in the ocean. And physical oceanographers study the ocean's mass in motion, including ocean currents and tidal waves. The field of oceanography could prove especially rewarding to those who want to help accomplish the increasingly global goal of producing food, water and shelter. Many feel such a goal depends on our ability to derive food, energy sources and even drinking water from the ocean, and oceanographers of all specialties will play an important role in accomplishing this goal.
* Ocean engineering. Ocean engineers design much of what is used in marine environments. This includes vehicles, equipment, instruments, and structures. Ocean engineers have invented thousands of instruments that have revolutionized the field of oceanography, enabling oceanographers to study the ocean in ways that were never before possible. Ocean engineers are responsible for creating such devices as underwater video equipment, underwater vehicles and ocean seismometers that measure movement along the seafloor.
* Underwater filmmaking. The popularity of television channels such as National Geographic and Discovery has made it possible for ocean lovers who also enjoy filmmaking to combine both loves into a rewarding career. Underwater filmmakers are responsible for the often awe-inspiring historical, educational, environmental and even entertainment films about the marine world. Aspiring underwater filmmakers should consider studying marine biology and develop their diving skills as much as possible.
* Coast Guard. The United States Coast Guard is one of five branches of the U.S. Armed Forces and has a number of responsibilities. Members of the USCG conduct search and rescue missions, enforce maritime law, provide port security, and protect the environment, among other things. The USCG even has 6,000 civilian employees who work with military personnel to handle all Coast Guard responsibilities.