Colorful accents chic for this year's bridal gowns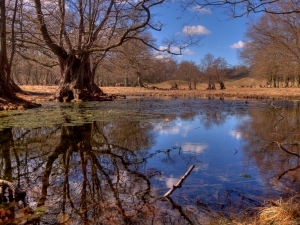 Posted by peter88 from the Wedding category at 19 Jul 2011 10:16:58 pm.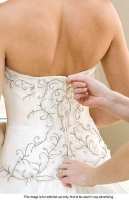 Almost as long as there have been bridal gowns, white or ivory have been the colors of choice for first-time brides. These light hues represent the purity and innocence of the bride. Although a few brides-to-be choose to forego wedding white for something a bit more flashy -- like pink or yellow gowns -- a popular trend today is to wear gowns with accents of black or other deep colors to add dimension to the white canvas.
Considering the groom and groomsmen will be dressed in black tuxedos, black accents on a wedding gown have been growing in popularity and add a formal, regal look to a wedding. Darker color embellishments can add drama to a gown. Another advantage is they can call out pattern or adornments not easily seen on a white-on-white gown. Furthermore, deep colors against the white backdrop of the gown show well in photography, particularly the black-and-white journalistic style that is very trendy as well.
Women shopping for bridal gowns who are considering colored accents should be careful that these embellishments are subtle and do not overwhelm the gown -- or the person who will be wearing it! Popular enhancements include appliques on the bodice or the train of the gown. Another idea is to select a white gown and then tie a black bow or sash around the waist or put a lace shrug over bare shoulders. Black-and-white lace gloves are also an option for those who want to add just a little splash of dimension.
The same concept can be applied to any accent color. Burgundy or plum colors also work well to add the contrast of dark against light and aren't as extreme as black. Some brides can also opt for a paler, more pastel shade to serve as an accompaniment to the white gown. Many times the accent colors chosen are replicated in the hue of the bridesmaids' gowns, so the entire wedding party looks cohesive.
Because the spectacle will be the beauty of the gown, it's best to carry a neutral-colored bouquet in a small size. Or, a black-and-white gown can be accented with a small nosegay of red flowers or roses.