10 tips for a Treasure Coast dream home

Posted by moviegoer from the Home and Garden category at 13 Mar 2010 03:36:27 pm.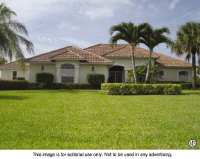 (MS) -- Why should you consider St. Lucie and Martin Counties when you think about building your dream home? Here are 10 reasons to get you thinking.
1. The weather. It's warm and sunny all year long, with an average temperature of 73.7*.
2. Compared to neighboring counties, St. Lucie County and Martin County represent the piece of South Florida that is still considered affordable. They are endowed with the rich quality of life South Florida has to offer, while maintaining a cost of living that is still quite reasonable.
3. Whatever the water activity you love - boating, fishing, diving, surfing, canoeing or kayaking - you can do it here.
4. There are more than 17 public beaches with more than 370 acres of beach, fishing, piers, wetlands, sports and picnic facilities, boat ramps and docks and play areas.
5. There is no State Inheritance Tax or State Income Tax.
6. It's only 90 miles from the Bahamas by boat and a short drive to Miami, Palm Beach, Orlando or Naples with all of the tourism attractions and nightlife they offer.
7. There is an excellent school system with an A rating.
8. Major airports are located close by to allow access to state, national and international destinations.
9. A cruise ship port, there are great shopping, theatre and cultural attractions and ecotourism is growing in the area. Watching manatees and turtles, birding, hiking and horseback riding are all available.
10. Golf! More than 13 golf courses within easy driving distance, including the Fairwinds Golf Course where you can fly in with your clubs, and taxi to the course where a golf cart will be waiting to take you to the first tee.
More information can be found online at www.pace2000homes.com.