How to Purchase Silver Coins and Bullion

Posted by XaneWilliams from the Finance category at 04 Mar 2019 07:25:41 am.
A person who is willing to purchase a silver coin or bullion for the first time is not as easy as it looks. There are lots of confusion might pop up in your head before buying the silver coin. In this blog, we are going to discuss how you can purchase silver coins and bullion without any hassle.
Nowadays, financing in silver is one of the most reasonable investment you can take to protect your assets and secure true wealth. So let's look into the facts about how you can buy silver coins & bullions...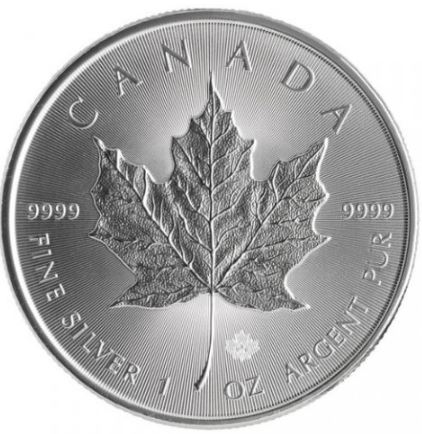 Type of Silver You Should Buy
For your information, you should call the dealer and ask the questions you have in your mind. Then choose to buy one. Here are some types of silver you should buy...
1. Silver Bullion Coins
Bullion coins are entirely supported by the host state and will always ensure the purity and weight of the bullion coins they provide. For example, the most known bullion coin on the world, the American Silver Eagle, are produced by the US mint and is accepted globally as a silver bullion standard.
Government-owned mints from another side of the countries like:
• Perth Mint offers the
Australian Silver Kangaroo
& Kookaburra
• Royal Canadian Mint provides the traditional
Canadian Silver Maple Leaf
• Austrian Mint AG provides the Austrian Silver Vienna Philharmonic
• Mexican Mint provides the Mexican Silver Libertad
2. Silver Bars
Another best way to get silver is buying bars. You will get more excited when you buy silver bars for the first time. Also, the cost is more inexpensive than silver coins. The bigger silver bar you buy, you can get more benefit.
An important fact that these silver bars are not supported by the government like silver coins and are produced by private mints. You have to be careful before buying
silver bars
because there is a higher risk of getting counterfeits distributing in the market. There are a couple of weights are available in the market - 1 oz, 10 oz, 100 oz, and 1000 oz.
3. Numismatics
If you are a collector or a stacker, only then you should buy this silver. Numismatics is the usual word for coin collecting. If you are an investor, remember these silver coins have rocket-sky premiums and you might have to spend more for their age, rarity, or shape than the real and traditional silver coin.
4. Paper Silver
So let's end this blog with paper silver. Paper silver is referred to as a silver that is not visible or real. they often come as by pooled accounts, the future contracts, silver ETFs, and stocks. But beginner investors must be conscious of the risk associated in keeping silver documents.
The most popular form of silver paper is a pooled account. It is popular at investment firms and large banks. Your purchase in silver will be merged with other investors, and like bank deposits, there is normally just enough visible silver coin or bullion in storage to meet proposed withdrawals. Other common ways to buy are silver ETF's sold on the stock market which monitors the silver rate such as ProShares Ultra Silver AGQ or iShares SLV.
For more details, visit
LPM.HK
or give us a call – our experts would love to talk to you.