Castro Fashion Co. Plans Suburban Tower in Bat Yam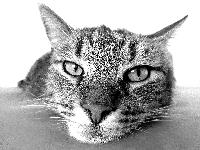 Posted by Dud from the Shopping category at 25 Oct 2018 07:05:19 am.
Tel Aviv's real estate is about receive another injection that will boost commerce and business and make way for more residential space. This time it's from Israel's fashion empire Castro, owned by the Rotter family.
Castro owns a 7-dunam (1.75 acre) lot at the ORT Israel Street/Hasolelim Street intersection in Bat Yam's industrial area. It is also here that Castro's offices and headquarters are located. Tel Aviv District Planning and Building Commission recently approved the company for deposit and public objections regarding the
real estate
plan it has developed for the site.
Castor's plan comprises a combination of residences, commerce, as well as businesses on the site. It allows for the building of a venture encompassing 30,000 square meters of commercial and business space in a seven story edifice that also comprises a 1,300 square meter area for use by the public and two more 38-story towers.
These towers will have six floors for offices, 31 floors for residents with 225 apartments, and a commercial floor.
Of the apartments, 20 percent will each have up to 80 Sq m of space. The company has yet to decide whether to transfer its offices to a new site or to move to the new building it owns. The plan, designed by the Town Planners architectural firm and BLK Architects, is supported by Bat Yam's Local Planning and Building Commission.
In recent years, more than 10 real estate plans have received approval in Bat Yam's 960-dunam (240 acre) industrial zone. This has transformed it into a business area that includes residences as well as commerce.
Geting to Know Tel Aviv's Neighborhoods
The lot is situated west of the Israel Railways station and Highway 20 (the Ayalon Highway). Moreover, the Tel Aviv light rail Red Line will run adjacently in the upcoming years — another bonus for future use by residents, businesses and commerce with less need for parking spaces.
The Castro family has been in business for 67 years. It was started by Aharon Castro who was born in Thessaloniki, Greece, and moved to Tel Aviv permanently in 1933 with his family. The fashion pioneer passed away on September 14, 2017, however the Castro business and legacy lives on through his family.
More from
Slidertech
More Stories
By Dud from the
Arts & Entertainment

Deloitte Technology Fast50™ Ranking List
Get Healthy with These 5 Health Gadgets
Popular Israeli TV Show Adopted by U.S. Fox TV Network
Renewable Energy Might Power 2022 Olympics