Videos and Information Relevant to ted talks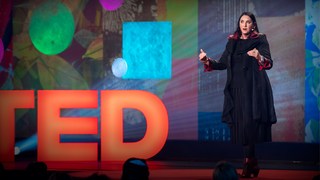 How comfortable are you with robots taking over your life? Covering a wide range of potential applications -- from the mundane (robot house cleaner) to the mischievous (robot sex partner) to the downright macabre (uploading your brain to live on after death) -- technology strategist Lucy Farey-Jones shares data-backed evidence of how our willingness to accept AI may be radically changing.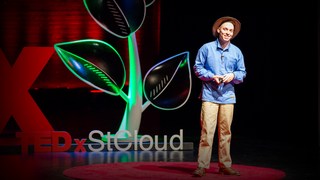 Farmers keep us fed and our economies stable, but in the US they're retiring faster than they're being replaced. Take a crash course in agricultural policy with Eric Sannerud to see why this problem can't be solved by simply buying from your local farmer's market -- and learn how you can use your vote to create a better future for farmers.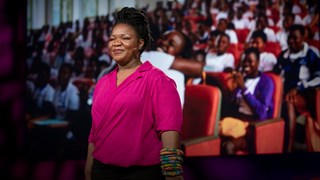 What if you could repay loans through volunteering and mentorship instead of money? Activist Angie Murimirwa shares how a game-changing economic tool known as "social interest" is reinvigorating sub-Saharan communities once trapped in cycles of poverty. Join her as she explains how this approach to lending is creating opportunities for thousands of African women and girls -- and shows why this model can be replicated anywhere with lasting effects.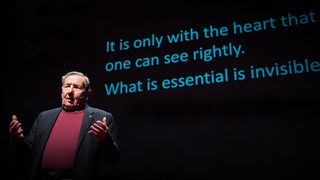 Holocaust survivor Werner Reich recounts his harrowing adolescence as a prisoner transported between concentration camps -- and shares how a small, kind act can inspire a lifetime of compassion. "If you ever know somebody who needs help, if you know somebody who is scared, be kind to them," he says. "If you do it at the right time, it will enter their heart, and it will be with them wherever they go, forever."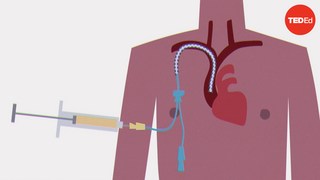 Bones might seem rock-solid, but they're actually quite porous inside. Most of the large bones of your skeleton have a hollow core filled with soft bone marrow. Marrow's most essential elements are blood stem cells and for patients with advanced blood cancers like leukemia and lymphoma, the best chance for a cure is often a bone marrow transplant. How does this procedure work? Melody Smith explains. [Directed by Artrake Studio, narrated by Bethany Cutmore-Scott, music by Harlan Hodges / WORKPLAYWORK].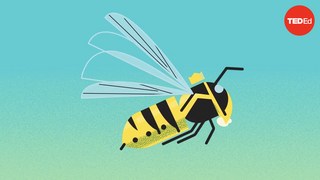 As the sun rises, something royal stirs inside a pile of firewood. It's the wasp queen; one of thousands who mated in late autumn and hibernated through the winter. Now she must emerge into the spring air to begin her reign. This queen is the lone survivor of her old hive, and now, she must become the foundress of a new one. Kenny Coogan details a year in the life of a wasp queen. [Directed Biljana Labovic, animated by Denis Chapon, narrated by Addison Anderson, music Stephen LaRosa].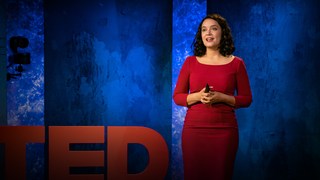 Using low-cost virtual reality, education activist Jessica Ochoa Hendrix helps bring science to life in schools across the US. In this quick talk, she explains how a VR experience she developed invites students to explore underwater ecosystems as if they're marine biologists -- and envision themselves in other careers they might not have otherwise imagined.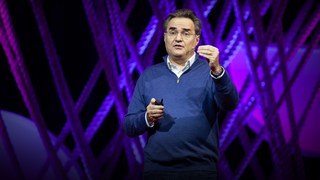 Here's a paradox: as companies try to streamline their businesses by using artificial intelligence to make critical decisions, they may inadvertently make themselves less efficient. Business technologist Sylvain Duranton advocates for a "Human plus AI" approach -- using AI systems alongside humans, not instead of them -- and shares the specific formula companies can adopt to successfully employ AI while keeping humans in the loop.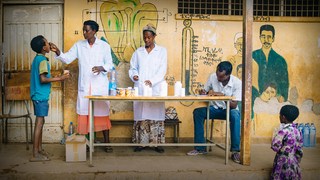 Parasitic worms date back thousands of years, causing diseases that limit human potential. But today, effective treatment against them requires just a few pills, taken once or twice a year. With 1.7 billion people at risk of infection, Ellen Agler and her team at the END Fund are imagining a world without disease caused by worms. Learn about how they're seeking to lower treatment costs, amplify prevention, support governments and nurture local leadership. This ambitious plan is a part of The Audacious Project, TED's initiative to inspire and fund global change. (Voiced by Ama Adi-Dako)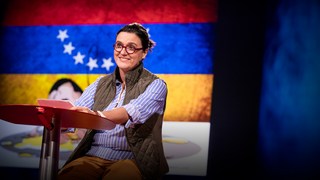 "A political cartoon is a barometer of freedom," says Rayma Suprani, who was exiled from her native Venezuela for publishing work critical of the government. "That's why dictators hate cartoonists." In a talk illustrated with highlights from a career spent railing against totalitarianism, Suprani explores how cartoons hold a mirror to society and reveal hidden truths -- and discusses why she keeps drawing even when it comes at a high personal cost. (In Spanish with consecutive English translation)