How to Select the Best Tiles for Every Area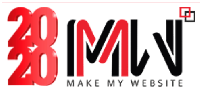 Posted by Nickmmw from the Home and Garden category at 21 Dec 2020 01:18:19 am.
Tiles come in a variety of colors, sizes and textures. You can explore plethora of options within price ranges that can be a delight to your pocket as well as home and office spaces. Types of tiles include vitrified, glass, porcelain, ceramic, cement, quartz stone, etc. However, the most apt tiles for your area can only be determined with a clear map design of your complete home with a fair idea about what your basic requirements would be along with a budget in mind.
Don't make a decision solely dependent on the decorative aspect of the tiles. The tiles should be sorted depending upon the area in focus, like slip-resistant and water-proof are criterions important for tiles in a washroom. Similarly, for other areas of the house. Listed below are some ways to get your house fitted with the best tiles that promote functionality as well as the aesthetics.
1. Access the location and purpose
When looking for tiles for your house, ask yourself a few questions like how much movement is the area subjected to? Tiling is for walls or floor? Is the area outdoors or indoors? Vitrified Tiles are the best for flooring of all kinds in general as they can withstand heavy movements. Whereas ceramic and porcelain are best for walls since they are non-porous and don't let stains stick. For outdoors and especially bathrooms and slippery spaces, anti-skid or matte finish tiles work best. For high-movement areas like kitchens and lawns, tough and high-resilience tiles are good.
Pro tip: In case of tiles purchasing about 10 per cent more than the quantity needed is beneficial since some may get wrecked during the process of tiling and finding the same pattern and design might be an issue.
2. Measure the area
Scan and measure the area adequately and find tiles that are a multiple of the dimensions since that would help save wastage. In general, big tiles make a room look bigger however tiling a small room with big tiles would make it look even smaller, for that matter, it is advisable to have medium-sized tiles for your space.
The more accurately you measure, the more precise your cost estimate will be which you can then handle sufficiently. Make sure to cover implicit regions like under cabinets and underneath spaces, so in case you plan on moving, the flooring is even. Subtract entryways and window panels on walls from the total tile expenditure to have a cut-to-cut estimate of what you're looking for.
3. Finalize the finish
Finishing is the real deal when it comes to purchasing anything. Variety of patterns can be created on numerous textures. This is great for the aesthetics of it but make sure that you imply the functionality and utility of the design and finish before deciding on something. Like stone tiles look good for the outdoor spaces and wooden flooring adds warmth to a bedroom. You can choose mosaics and metallics for a bathroom while the glossy finish looks great for walls.
Look for a finish that can help you utilize the space better and do justice to its utility by assisting movement and versatility.
4. Choosing a Color
Choosing the right color is even though very subjective and a personal choice, there are still some factors that should come under consideration before selection. Don't forget you can also always mix and match with2-3 different colors of tiles to add a personal touch. You can put in different textures like glossy with metallics and create a statement look. You can find pre-set combinations at many sellers.
Grout is basically a mixture of cement, sand and water which binds concrete and tiles with filling voids and connecting joints. In a physical aspect, it is the spacing between tiles, which should ideally be kept thin. The color of the grout should match with the tile hence making it not too visible.
In general light colors make the look more intimate for the interiors while dark colors can be utilized for outside spaces. The idea is simple, light colors make the same space look more spacious while dark colors are easier to maintain.
Tiling is an intricate process and should be undertaken by a professional tiler only who first understands your requirements and taste and incorporates the latest technology and variety with it.
Myself Naman Ahuja and I recommend that every individual should constantly improve their home's overall aesthetic and flooring plays a prominent role in that purpose. If someone is looking for an experienced
Tilers in Melbourne
, JM Tiling and Stone is one of the best in the city.