Things You Should Know Before Taking Your Driving Test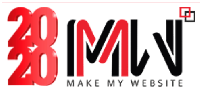 Posted by Nickmmw from the Education category at 21 Dec 2020 01:10:02 am.
Driving for the first time can be a daunting experience in itself and to top it is the D Day of your driving test. This is when its finally decided whether you'll be permitted to continue on your new-found independence or try again sometime later. Most freshers prepare well for this day and no matter how much you prepare well in advance, it's about the things you take on in the moment. Below we have jotted down some points for you to keep in mind to perform better and clear the test ideally in a go.
Take Proper Rest & Nutrition Before
When going for your driving test, all your skills and knowledge so far will be tested thoroughly to which you can only adequately perform if you have taken proper rest and are well-fed. Its truly said that only a well-rested mind can function optimally so make sure to take that beauty sleep. Eat light before going and keep yourself hydrated. This way your body will be fully supportive in helping you ace the exam.
Take only the Necessary Stuff
Carrying more stuff than needed would only keep you from doing the real job at your best capacity that you're there for. Carry your learner's license for that is extremely crucial and you wouldn't of course be entertained without it. Further carry all your identification and other necessary documents but be mindful of not taking anything that isn't legally allowed. For example, mobile phones aren't allowed and can be extremely distractive while driving so either skip taking it altogether or get it submitted. Also be properly dressed in comfortable clothes that allow freedom of movement and footwear that aids in sufficiently giving you the right support for foot movement as you press on the pedals.
Be Calm and Focus only on Instructions
Firstly, get well-acquainted with the car you will be giving your exam in. This not only means learning to drive it but also to understand it different mechanisms like how its system operates and where what all is stored. But most importantly, listen to instructions carefully and do only as directed. Don't forget to apply your theoretical knowledge and follow all the traffic rules even in the test.
Use a Stick Shift Only if You're Well-Acquainted
Don't try to impress with a manual transmission car as it may act counterproductive. In a quest to look more professional if you are not very well-versed with the gear, you would struggle with stalling the gears, and grind on shifting them at the right momentum. This can affect your confidence apart from impacting your driving. So, skip the stick and go for automatic unless you're 100% sure that you are better with an automatic transmission.
Use the Right Car
Further, make sure that you take the right car as ascribed by your driving school and testing agency to not have any unnecessary complications while giving your test. The right car is one that is marked non-hazardous by the officials along with being a size and functionality that would be easy for you to handle. By all means at least keep yourself eligible for the test by taking the right car with you as it can determine the result of your driving test.
Better to Use Them Signals When in Dilemma
When in doubt if a signal is required or no, always go with using one. However unnecessary it may seem, not using one is going to cost you more than unnecessarily pressing on one. The signals are designed to help fellow passengers to better understand your next move or the direction of the car, this is extremely important to drive safely and prevent accidents.
Myself Naman Ahuja and I believe that driving instructor plays a prominent role in teaching the correct driving style. If you are looking for a
Driving School in Sydney
, Galaxy driving school is one of the best.