Built-In Wardrobe Ideas to Make Your Home Look Good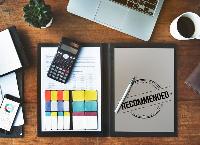 Posted by Sofia Levine from the Home and Garden category at 27 Sep 2023 07:20:05 am.
Whether you have kids or live alone, whether in a big city or in the countryside, storage space is always a must. And using this space wisely can help you improve the quality of your life.
When it comes to improving the appearance and functionality of your storage space, there are two significant solutions: built-in wardrobes or walk-in wardrobes. If you decide to look at some built-in wardrobe ideas, they can be a long-term investment.
A walk-in wardrobe is another solid option because it provides much space for hanging clothes and organising items. Their size, design, and layout can vary a lot. While some are small and practical, others are more complex and have features such as lighting, mirrors, shoe racks, etc.
Where Can You Find the Best Built-In Wardrobe Ideas?
To get the best built-in wardrobe ideas, you may visit showrooms, where you can find a wide range of products, from luxury materials and accessories to exciting lighting options. But before you decide on your favourite wardrobe, you should first think about the exact reasons why you need one and what are the items for which you need more storage space. You may love shoes, or you have a lot of suits. Or you're into designer bags. You may have a lot of dresses and coats. These details can help you choose the design of your wardrobe.
The design of your wardrobes can have more shelves or drawers. Both of these two elements are essential for your wardrobe, whether it is a fitted one or a walk-in wardrobe. For instance, if you share your wardrobe with another person, you should consider that each of you needs their own shelves and drawers. Shelves are used for t-shirts, jumpers, jeans, or other pieces of clothing, which usually need to be folded. With the help of containers or baskets, you can store smaller items on your shelves. Drawers are suitable for gym clothes, socks, pyjamas, etc.
With the help of a professional designer, you can find the right inspiration to choose the best built-in wardrobe ideas for your needs and wants. Magazines, design books, and other such materials remain a valuable source of information about the exact type of wardrobes you should choose. There are also home improvement web pages such as Pinterest, Houzz, and HomeAdvisor, to name but a few. TV shows can be another good source of inspiration because they often present designer ideas.
Is a Walk-In Wardrobe a Good Idea for Your Home?
A walk-in wardrobe can improve your home's overall look, especially if you have a lot of space. And you can find some inspired solutions for making the most out of your wardrobes. For instance, you may add some extra mirrors to your existing wardrobe. This way, you can make your room appear more luxurious and impressive because mirrors can create the illusion of more light inside your home.
Switching to sliding doors or adding new handles can be some other good ways to improve the appearance and functionality of your wardrobe. That can be a good idea for those on a tight budget. Or you can remove one door to create open shelving. In that section, you can put some extra shelves and drawers. The good idea is to paint it in a contrasting colour. This way, you can show off some of your favourite items.
A walk-in wardrobe can be an extension of your bedroom. Despite the fact that it's a storage space for clothes and accessories, you can also use it for others tasks as well, such as ironing, sorting, and folding your clothes. That's only one of the reasons why this type of wardrobe can increase your home's value.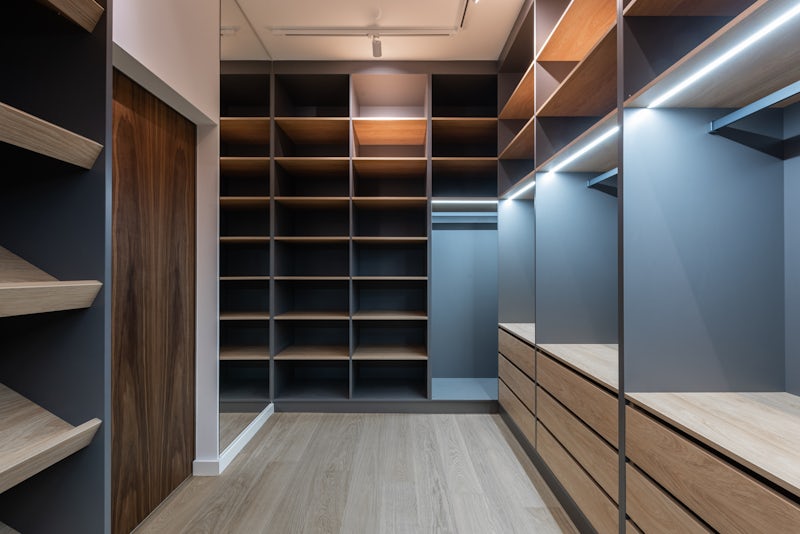 Do Built-In Wardrobes Need Ventilation?
Any wardrobe without proper ventilation can be affected by mould and unpleasant smells, whether you're talking about built-in wardrobes or a walk-in wardrobe. Even though you cannot use fans inside your fitted wardrobes, there are still methods to ventilate them. For instance, you should only use your wardrobe for a few clothes and accessories to let the air flow more freely.
Or you can choose wardrobes with perforated backs so air can better circulate through them. Another good idea is to use moisture-absorbing items such as dehumidifiers, silica gel packs, or humidity-absorbing charcoal. Leaving the doors open may be another method for improving the ventilation inside your wardrobes.
Should Your Built-In Wardrobes Have Backs?
The answer to whether your fitted wardrobes should have backs is more complex because different factors and the overall architecture of your home can influence each choice. If you go for a wardrobe with a front frame, you will have more interior space, and that's a good enough reason to opt for this design.
But there are some excellent reasons why built-in wardrobes should have backs. This way, there will probably be fewer chances of mould formation on your walls. At the same time, your wardrobes are thus more durable, long-lasting, and can look more admirable. Moreover, a back can provide extra protection to the wall behind your wardrobe so that it doesn't get damaged by hangers or other objects.
If you want a wardrobe without any backs, this can still be a good option under some specific circumstances. They are easy to install and usually cost less than their counterparts. And this design can be the best option if there are electrical outlets behind the wardrobe.
What Looks Good on Top of Wardrobes?
Still related to built-in wardrobe ideas, what you can put on top of these furniture items is a detail worth considering. From an interior designer's perspective, the idea is to make your wardrobes fit harmoniously into the available space while also adding elegance, charm, and personality. A good idea is to use design elements such as collections of various objects to achieve the desired effect. The most popular options include collections of globes, birdcages, pottery, baskets, or cameras. The key is to avoid small objects and, instead, to go for medium or large items.