Videos and Information Relevant to Iseult Gillespie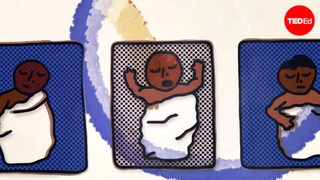 It begins with a countdown. A woman goes into labor as the clock ticks towards midnight. Across India, people wait for the declaration of independence after nearly 200 years of British rule. At the stroke of midnight, an infant and two new nations are born in perfect synchronicity. These events form the foundation of "Midnight's Children." Iseult Gillespie explores Salman Rushdie's dazzling novel. [Directed by Tomás Pichardo-Espaillat, narrated by Adrian Dannatt, music by Cem Misirlioglu / Joel Kreimeyer-Kelly].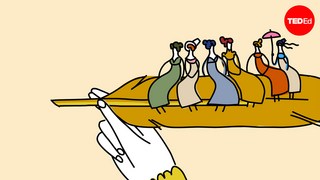 Whether she's describing bickering families, quiet declarations of love, or juicy gossip, Jane Austen's writing often feels as though it was written just for you. Her dry wit and cheeky playfulness informs her heroines, whose conversational tone welcomes readers with a conspiratorial wink. Iseult Gillespie explores the sly societal satire and unique tongue-in-cheek humor of Jane Austen. [Directed by Compote Collective, narrated by Bethany Cutmore-Scott, music by BigBanda Soundscapers].