Videos and Information Relevant to coronavirus pandemic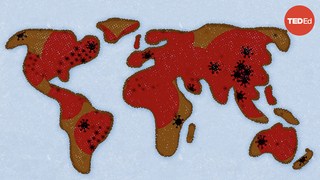 Consider the following scenario: a highly infectious, sometimes deadly respiratory virus infects humans for the first time. It spreads rapidly worldwide, and the WHO declares a pandemic. The death toll starts to rise and everyone is asking the same question: when will the pandemic end? Alex Rosenthal details the three main strategies governments can use to contain and end a pandemic. [Directed by Visorama, narrated by Jack Cutmore-Scott, music by Bamm Bamm Wolfgang].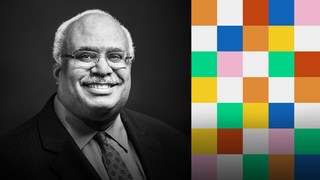 The coronavirus pandemic won't be the last crisis to test public health systems worldwide, says physician and health policy leader Georges C. Benjamin. He details what's needed to lead us out of the pandemic and prevent future ones -- including a robust governmental health entity equipped with updated technology and well-trained staff -- and explains how citizens, businesses and political leaders can do their part to put public health first. (This virtual conversation, hosted by science curator David Biello and head of TED Chris Anderson, was recorded on May 20, 2020.)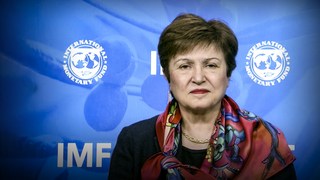 The coronavirus pandemic shattered the global economy. To put the pieces back together, we need to make sure money is going to the countries that need it the most -- and that we rebuild financial systems that are resilient to shocks, says Kristalina Georgieva, managing director of the International Monetary Fund. She takes us inside the massive economic stimulus efforts leading the world toward recovery and renewal and discusses what it will take for countries to emerge from this "great transformation" even stronger than before. (This virtual conversation, hosted by head of TED Chris Anderson and current affairs curator Whitney Pennington Rodgers, was recorded on May 18, 2020.)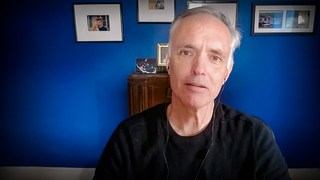 Before the coronavirus pandemic, bioengineer Jim Collins and his team combined the power of AI with synthetic biology in an effort to combat a different looming crisis: antibiotic-resistant superbugs. Collins explains how they pivoted their efforts to begin developing a series of tools and antiviral compounds to help fight COVID-19 -- and shares their plan to discover seven new classes of antibiotics over the next seven years. (This ambitious plan is a part of The Audacious Project, TED's initiative to inspire and fund global change.)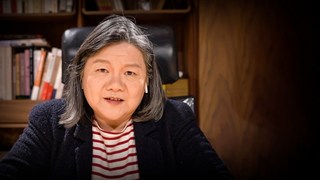 To combat COVID-19, countries have enforced city-wide shutdowns, stay-at-home orders and mask mandates -- but the reaction (and adherence) to these rules has differed markedly in the East and West. In conversation with TED's head of curation Helen Walters, writer and publisher Huang Hung sheds light on how Chinese and American cultural values shaped their responses to the outbreak -- and provides perspective on why everyone needs to come together to end the pandemic. (Recorded April 16, 2020)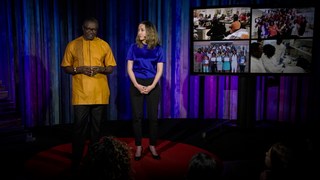 How can we stop the next pandemic before it starts? Disease researchers Pardis Sabeti and Christian Happi introduce Sentinel, an early warning system that detects and tracks viral threats in real time -- and could help stop them before they spread. Learn more about the cutting-edge technology that powers the system and how the Sentinel team is helping scientists and health workers during the coronavirus pandemic. (This ambitious plan is a part of the Audacious Project, TED's initiative to inspire and fund global change.) It is believed that the virus called Coronavirus COVID-19 originated in China, Wuhan, but today it is everywhere on the planet. The most affected countries are now closing borders, entire cities in quarantine. This map shows how many of those affected are still sick, recovered or dead to give an idea of how dangerous this virus could be. degafolio.info/apps/coronavirus
At least 60 refrigerated trailers sat in a parking lot outside of Icahn Stadium on Randall's Island on Friday (April 10) as New York City reported another 233 deaths from the coronavirus overnight. The island has recently been transformed into a temporary morgue for the dead, as trenches are being dug on Hart Island in the Bronx to store unclaimed bodies.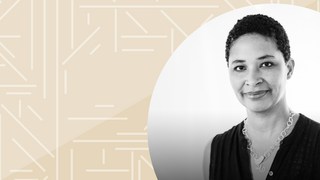 As COVID-19 continues to spread, the world is facing two existential threats at once: a public health emergency and an economic crisis. Political theorist Danielle Allen describes how we can ethically and democratically address both problems by scaling up "smart testing," which would track positive cases with peer-to-peer software on people's cell phones -- so we can end the pandemic and get back to work. (This virtual conversation is part of the TED Connects series, hosted by head of TED Chris Anderson and business curator Corey Hajim. Recorded April 6, 2020)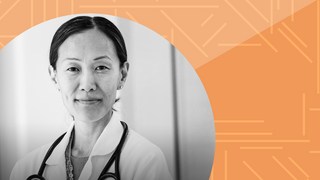 The coronavirus pandemic is unlike anything we've ever seen in health care, says emergency physician Esther Choo. Sharing insights into how health workers are responding to the outbreak, she explains what makes this public health emergency different from others -- and provides a few simple things you can do to help. Watch to the end to hear about Choo's work deploying mobile ICUs across the United States as hospitals start to reach capacity. (This virtual conversation is part of the TED Connects series, hosted by current affairs curator Whitney Pennington Rodgers and head of curation Helen Walters. Recorded April 7, 2020)