Videos and Information Relevant to coronavirus outbreak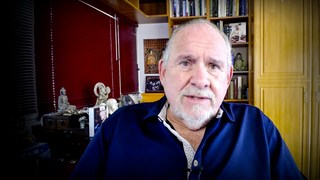 Examining the facts and figures of the coronavirus outbreak, epidemiologist Larry Brilliant evaluates the global response in a candid interview with head of TED Chris Anderson. Brilliant lays out a clear plan to end the pandemic -- and shows why, to achieve it, we'll have to work together across political and geographical divides. "This is not the zombie apocalypse; this is not a mass extinction event," he says. "We need to be the best version of ourselves." (Recorded April 22, 2020) How are people in Seoul dealing with the social disruption of the coronavirus outbreak in South Korea? Well, they're avoiding groups in indoor settings, but not outside. A special lecture on 3 Feb 2020 as part of the Global Health Lecture Series, in partnership with the UK Public Health Rapid Support Team. Includes updates from LSHTM experts responding to the coronavirus outbreak. An overview of Los Angeles during a Coronavirus outbreak, March 25-31, 2020.