Videos and Information Relevant to Coronavirus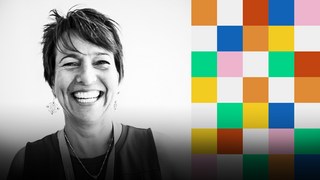 Contact tracing -- the process of identifying people who may have been exposed to the coronavirus in order to slow its spread -- is a fundamental tool in the fight against COVID-19. How can we scale this critical work across the entire United States? Joia Mukherjee, chief medical officer of Partners in Health, discusses how her team is working with public health agencies to ramp up contact tracing for the country's most vulnerable communities -- and shows why it will take a compassionate approach to be truly effective. (This ambitious plan is part of The Audacious Project, TED's initiative to inspire and fund global change. The conversation, hosted by head of TED Chris Anderson and current affairs curator Whitney Pennington Rodgers, was recorded May 27, 2020.)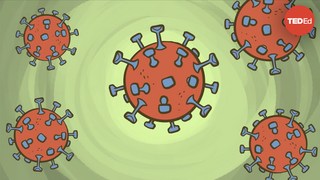 For almost a decade, scientists chased the source of a deadly new virus through China's tallest mountains and most isolated caverns. They finally found it in the bats of Shitou Cave. The virus in question was a coronavirus that caused an epidemic of severe acute respiratory syndrome, or SARS, in 2003. So what exactly is a coronavirus, and how does it spread? Elizabeth Cox explains. [Directed by Anton Bogaty, narrated by Bethany Cutmore-Scott, music by Jarrett Farkas].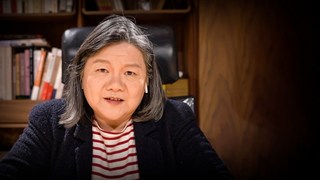 To combat COVID-19, countries have enforced city-wide shutdowns, stay-at-home orders and mask mandates -- but the reaction (and adherence) to these rules has differed markedly in the East and West. In conversation with TED's head of curation Helen Walters, writer and publisher Huang Hung sheds light on how Chinese and American cultural values shaped their responses to the outbreak -- and provides perspective on why everyone needs to come together to end the pandemic. (Recorded April 16, 2020)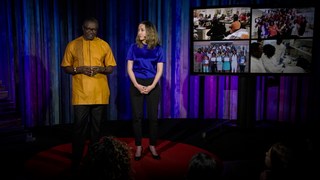 How can we stop the next pandemic before it starts? Disease researchers Pardis Sabeti and Christian Happi introduce Sentinel, an early warning system that detects and tracks viral threats in real time -- and could help stop them before they spread. Learn more about the cutting-edge technology that powers the system and how the Sentinel team is helping scientists and health workers during the coronavirus pandemic. (This ambitious plan is a part of the Audacious Project, TED's initiative to inspire and fund global change.) Charmaine Gauci on the Coronavirus On today's update, our market experts guide you through the coronavirus impact on trucking, demand, consumer spending, and more. In addition, we'll catch you up on today's top stories. This is a live interactive event, viewers are encouraged to comment during broadcasts Tuesdays and Thursdays at 12PM ET on FreightWaves Linkedin, Facebook, and YouTube channels. Zipongo Foodsmart Coronavirus Support GDS Head of School Russell Shaw sings the GDS Coronavirus Blues. How does the Christian deal with fear and the coronavirus? عن فيروس #كورونا المستجد #nCov..ما هي مسبباته وأعراضه وازاي نقدر نحمي نفسنا منه؟! فيديو جديد من تراى ونتمنى السلامة للجميع.. About the new #Coronavirus #nCov .. What are its causes and symptoms, and how can we protect ourselves from being infected?!