All blog posts tagged with winter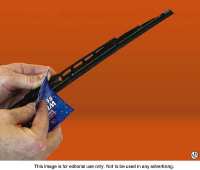 - Winter weather brings a host of challenges. Shoveling the driveway, finding ways to stay warm and negotiating snowstorms are just a few of the...
Read entire post
Posted on: 04 Jan 2012 08:38:58 am
- If you think a car wash is only for sunny summer days, think again. Washing a car in the winter months can help it operate at peak capacity...
Read entire post
Posted on: 16 Dec 2011 12:53:19 pm