Weighing the options of oil change locations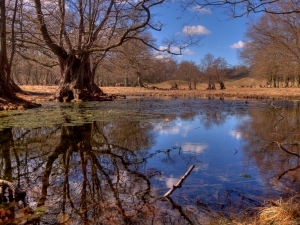 Posted by peter88 from the Automotive category at 12 Apr 2012 12:30:38 pm.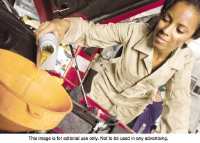 The debate may continue as to whether a car still needs its oil changed every 3,000 miles or if motorists can extend that figure to more than 5,000 miles. In addition to how frequently oil needs to be changed, drivers also must decide where to go for an oil change.
Customers have different choices when it comes to oil changes. Some don't mind getting a little messy and choose to change their oil right at home. There are also lube stations that specialize strictly in oil changes. Then there is the option of having the oil changed at a dealership service station.
As with any decision, it helps to weigh the pros and cons of each option before making a final decision. According to the Magnuson Moss Warranty Act of 1975, routine service can be done anywhere and will not void your warranty. Regular warranty work only has to be done by the dealer. Unless a dealership can prove beyond a shadow of a doubt that damage was caused by a vehicle owner or a third-party lube station, then the warranty will remain valid.
Dealership
There are certain reasons a person may want to go to a dealership to have an oil change. It is typical of dealer service stations to train their mechanics in the specific design of the automobiles they are servicing. That means they'll have first-hand knowledge and be familiar with the design of the engine and the characteristics of the make and model of the car better than anyone else. This can give drivers peace of mind that they are getting the right parts and that the service work is being done in accordance with their service warranty.
Some dealerships also offer service plans that discount the cost of oil changes if done at the dealer service station. This service package might even be part of a finance deal, so the cost of the oil changes could already be paid for. The oil changes may be done in conjunction with other service work, including tire rotation.
Third-party station
One of the main advantages to using a private lube-type company is that they are usually less expensive than services provided by a dealership. Quick lube stations typically have access to manufacturers' data to ensure the correct type of oil and filter are used. Larger companies may have an extensive training program that goes over the latest technology and the models of cars.
Another benefit to a lube station is that an appointment is not always necessary, which may not be the case with a dealership. With a number of service bays and substantial staff on hand, there also could be a shorter wait time, which is a boon to busy individuals.
Self-service
Doing an oil change at home is obviously the most cost-effective option. But it's the most labor-intensive as well. You also will need to have specific tools for the job, as well as 5 to 6 quarts of motor oil on hand.
Jacking up the car to have access to the underside of the engine will be necessary so that you can reach the engine pan plug to drain the old oil. Wrenches as well as buckets to drain the oil are other tools to keep on hand.
Used motor oil is not something that can simply be tossed in the trash or poured down a drain. It must be carefully contained and recycled to avoid harming the environment.
Because of the work involved in an oil change at home, many people opt to have it done elsewhere. Remember, while there are many places that are qualified, it's up to the driver to decide where to go.