Trunk-or-treat is a new community tradition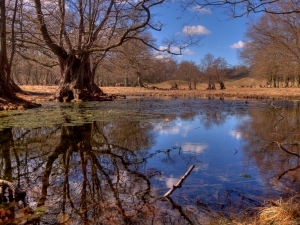 Posted by peter88 from the Safety/Security category at 01 Oct 2011 09:16:48 pm.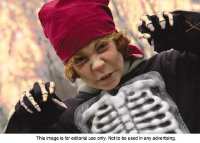 What parent doesn't worry about the safety of Halloween? Children going door-to-door asking for candy and other trinkets carries with it a certain measure of danger. Hosting candy swaps and other activities tailgate-style removes much of the danger. It's called trunk-or-treating and is often a community- or church-sponsored event.
When people do a trunk-or-treating scenario, families and other participants park in a large parking lot with decked-out car costumes. Or they open their trunks to reveal a decorated Halloween wonderland inside. Participants hang out by their decorated vehicles and then visit others within the safety of the parking lot, sharing treats and stories. The event resembles tailgating at a sporting event -- without the sporting event.
Depending on the budget and number of families involved, the trunk-or-treat can turn into a big event that lasts into the night. Participants can hire a DJ or other entertainment. There are other ways to make the event fun for all.
* Establish a theme and all people attending have to dress up in accordance to that theme.
* Put someone in charge of music, whether a band or DJ is hired or an Mp3 playlist is kept on rotation.
* Enlist an impartial judge to vote on the best individual costume and best decorated car.
* Plan events for the kids so they are kept occupied. Scavenger hunts, craft contests (decorating a pumpkin) and other such ideas can be considered.
* Be sure to solicit candy donations so there is enough to go around.
* Food and other refreshments may be needed. Participants can bring table-top grills or sandwiches and make it a true tailgating event.
* Use the trunk-or-treat time to really mingle and get to know new participants. This is a much more social way to celebrate Halloween than simply going door-to-door.