Portable desserts make outdoor entertaining fun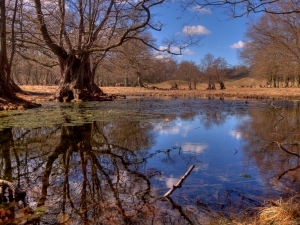 Posted by peter88 from the Food and Beverage category at 18 Jul 2011 07:25:33 pm.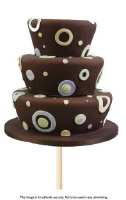 People have long had a fascination with all things served on a stick. From kabobs to corn dogs, a ready-made handle can make eating on-the-go that much easier. With a little ingenuity, it's possible to serve cake on a stick as well, opening up a variety of unique possibilities for entertaining.
Stick foods are often staples of carnivals and fairs. They can also be the go-to solutions for backyard barbecues or picnics. Applying the same concept of portability to desserts helps move stick foods beyond ice pops and candied apples.
Birthday parties and other special events are made even better with the grand finale ... a delicious occasion cake. However, slicing and serving cake to a large group is often cumbersome. Being able to serve cake on a stick can add whimsy and convenience to the occasion. If you think it isn't possible, reconsider. There are ways to ensure cake can stay safe and sound at the end of a stick.
The key is in making a sticky material that can adhere to a standard lollipop stick. Using the desired "cake" material and mixing it with a product that will add texture and hold to the cake enables creative bakers to mold balls, figures and other designs out of seemingly unmanageable cake. Here's how.
* Using your favorite brand of pre-purchased, homemade or cake box cake, crumble the cooled cake into a bowl. Add a package of cream cheese, Neufchatel cheese or a container of ready-made frosting to bind the cake together.
* Scoop some of the "batter" and roll it into a desired shape. Set on a pan covered in waxed paper and allow to chill in the refrigerator for about an hour, until set up.
* In the meantime, select the method of decorating the cake ball. Candy melts or melting chocolates are some of the easiest methods of decorating because they will firm and create a protective shell around the dessert. Royal icing may be a topping of choice because it also hardens over time. Avid cake designers also may want to experiment with fondant, sugarpaste or modeling chocolate.
* When the balls or shapes of firmed-up cake are ready, take a lollipop stick and dip it into the topping that will be coating the balls. Push the stick half-way into the cake. Dip the cake on the stick into the coating. If using a stiffer icing or frosting, pipe or apply another way.
* Decorate further with sprinkles, small candies, food coloring based markers, and any other ideas. Stick into a block of styrofoam until the pops dry and harden.
* Easily serve to guests at your next function or package and give away as party favors.
For strictly adult events, think about adding a dash of rum or liqueur to the cake batter for an added pop!