8 ways to save on school expenses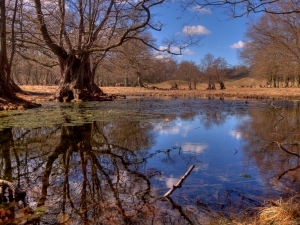 Posted by peter88 from the Finance category at 18 Jul 2011 07:14:11 pm.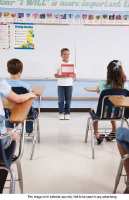 Every year parents spend significant amounts of money on school expenses. While there's not much parents can do about tuition, there are ways to save on additional expenses, including clothing. Restocking a student's wardrobe can be costly, but savvy Moms and Dads can lessen the blow in a variety of ways.
Although students may not yet be ready to head back to class, both parents and children may not be looking forward to school shopping for a number of reasons.
* Expenses: Statistics posted on Chiff.com indicate that $7.2 billion were spent on school clothing in 2009 for American students. In Canada, statistics show that nearly $450 million were spent on boy's and girl's clothing and accessories in 2008. Shopping for school items can be a big expense, one that's especially tough to handle after paying for a summer vacation or financing kids' stays at camp.
* Time: Crowded stores can make shopping stressful, especially when kids (and adults) would rather be spending time elsewhere.
* Intimidation: Facing a store full of stocked racks and shelves can make even the most avid shopper feel a little anxious. Parents face decisions about choosing clothing that is both acceptable to the school and trendy enough for their kids. This can put added pressure on shoppers.
* Cranky kids: While some children may relish the idea of picking out a new wardrobe, others may become disgruntled by heading to the store having to try on different things and spend time away from friends.
Whether school shopping is fun or feared, it's a necessity for parents and kids alike. Here are eight tips to make the process a bit easier and help parents save money as well.
1. Assess what is already on hand. Shopping doesn't have to mean creating an entirely new wardrobe from scratch. It often means supplementing existing clothing with new pieces that can make things look fresh. Unless a child has entirely outgrown pants and shirts from last year, chances are there will be a number of pieces that are still usable and appropriate. Take a day or two to go through kids' wardrobes and set aside items that can be used for school. Make a list of new items to purchase.
2. Establish a budget. Set a limit as to how much will be spent on each child and don't stray over that limit. Around $150 to $200 may be adequate to pick up a few basics. Taking out cash from the bank and spending only what is in hand may make shoppers less likely to overspend or turn to credit cards for purchases.
3. Stock up on the basics. New undergarments and socks will be needed. Aim for about 10 to 12 pairs of each. This also may be a good time to purchase pre-adolescent girls a training bra or sports bra to provide some support.
4. Buy new shoes. Shoes are one element of a wardrobe that may need to be entirely new. Active children tend to wear out shoes quickly. One pair of sneakers and one pair of dressier shoes, like oxfords, or ballet flats for girls, may be adequate.
5. Shop sales. If the weather is warm, it's possible to save money on clearance T-shirts and shorts that stores are putting on sale to make room for next season's items. Don't fill a student's wardrobe with heavy sweatshirts or sweaters at this juncture. Layering options are good because students can adjust accordingly to feel comfortable.
6. Intermingle designer with discount. Not every item in a child's wardrobe has to be trendy. Layering items, such as T-shirts, can often be picked up for a discount in stores like Target or Walmart or Old Navy. Outer items, like jeans or some shirts, can be picked up from the trendier stores. Shop their sales and see if they offer coupons by signing up to loyalty Web sites.
7. Go early in the day. Although it may be a challenge get the kids up and dressed to visit stores when they're in vacation mode, arriving early means thinner crowds and refreshed children. Kids who are tired or hungry can be prone to meltdowns. Pack snacks and drinks to be on the safe side. Some stores offer early bird special sales, which can make shopping once the doors open even more advantageous.
8. Do some online shopping, too. Once the children have gone to bed for the evening, do some uninterrupted online shopping. Comparison shop and figure out if buying online is a good deal after factoring in shipping costs.
School shopping signals the end of vacation time. Make the most of the opportunity to save and reduce stress when shopping.