Simple ways to save when dining out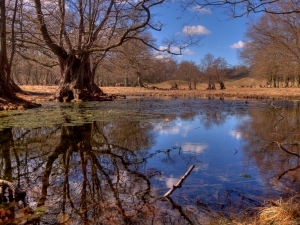 Posted by peter88 from the Consumer Tips category at 16 Jul 2011 11:16:34 pm.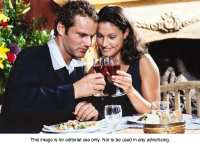 In light of the economic downturn of the last several years, many couples and families have chosen to forgo dining out in an effort to save money. Though such decisions may not have helped the restaurant industry, they have helped consumers save substantial amounts of money.
But couples and families who enjoy dining out don't have to avoid such excursions entirely. In fact, there are many ways diners can save while still enjoying what their favorite restaurants have to offer.
* Practice portion control. Restaurant servings are often larger than those a person would eat at home, so practicing portion control by splitting an entree when dining out can be an ideal way to save some money. Restaurants typically charge a nominal fee to split plates, but that fee pales in comparison to the price of a second entree. Splitting an entree is also a good way for dieters to enjoy their favorite restaurants without overeating.
* Say so long to cocktails. Adult beverages typically make up a large chunk of the average restaurant tab. By skipping those pricey cocktails and choosing water instead, men and women can save substantial amounts of money. If water is too bland, ask the waiter to add a lemon wedge or a slice of lime to the water.
* Buy the local Sunday newspaper. The Sunday newspaper is often loaded with coupons for local businesses big and small. This includes local restaurants that, in light of the struggling economy, could be offering significant discounts to diners in an effort to entice more people to enjoy dinner away from home. Buy the Sunday newspaper and peruse it for deals from favorite restaurants, just be sure to read each coupon carefully, as many are specific as to when the coupons can be redeemed. Also be on the lookout for special coupon books or mailers sent to the house.
* Finish the meal at home. Rather than buying dessert at the restaurant, make desserts at home. Kids can craft their own sundaes, and parents will save on costly desserts. Set the timer on the coffee maker so by the time the family gets home from dinner, there's a fresh pot of coffee waiting to accompany your homemade dessert.
* Consider a picnic at the park. Dining out doesn't have to mean eating dinner at a restaurant. Couples and families can enjoy a night away from the kitchen by enjoying a picnic under the sun or stars at a nearby park. For families, consider a night camping in the backyard, complete with tents and a fire to enjoy some s'mores.
* Dine out for lunch instead of dinner. One of the easiest ways to save when dining out is to dine out for lunch instead of dinner. Restaurants typically charge much less for lunch than dinner, and lunch portions are smaller than entrees available at dinner, helping dieters save some money and keep the pounds off at the same time.
Though it's wise to save money while the economy continues to struggle, couples and families can still enjoy their favorite restaurants without breaking the bank.