Secrets to whiter wedding-day smiles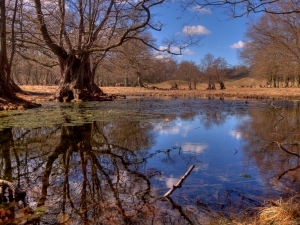 Posted by peter88 from the Wedding category at 16 Jul 2011 10:57:08 pm.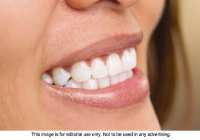 Although tradition states that no one else should wear white to a wedding but the bride, the rule strictly applies to a person's wardrobe, not his or her teeth. With this in mind, the search is often on to get a whiter smile in time for the trip down the aisle.
Many brides- and grooms-to-be desire whiter teeth for their wedding days, as do members of their bridal party. With all eyes on them, having white teeth can help couples feel more confident and attractive. A nice smile also translates well into wedding photos -- memories that will last a lifetime.
Today there are several different options when it comes to teeth whitening. There are stain precautions to follow leading up until the wedding. Also, there are methods to removing stains and polishing teeth so they can look their best.
Natural Home Remedies
If stains are minimal and you just want to give teeth a boost in brightness, there are at-home, natural remedies that can help foster whiter teeth.
Baking soda is often the go-to choice for removing stains and improving oral health. Peroxide can lighten hair, and it can also whiten teeth. Combining the two into a paste that is applied to the teeth can help whiten the teeth some, but be careful not to do it too frequently as it can cause sensitivity.
There is also evidence that malic acid, the acid that is found in strawberries and other tart foods, can help whiten teeth. Mixing crushed strawberries with baking soda and applying to teeth can remove some surface stains, according to Adina Carrel, a dentist in New York City.
Preventing stains in the first place is key. Avoid foods and beverages that stain the teeth, including coffee, tea, red wine, cherries, and other deep-hued foods.
Over-the-Counter Options
If natural remedies aren't effective, individuals can turn to many of the products available at the pharmacy or even the supermarket.
There are several different brands of whitening products that range from pastes to strips to trays that boast myriad whitening properties. These tooth-whitening products may contain a mild bleach, such as peroxide, to lighten yellow teeth. Some pastes contain chemicals and abrasives to wear away stains. While bleaches will change the color of teeth, abrasives will only strip away stains.
Kits may range from gels that are brushed onto individual teeth, to pre-loaded thin strips that are applied to the teeth for several minutes each day. Trays or guards may be filled with bleach and then worn on the teeth for up to 30 minutes.
Keep in mind that those who have a lot of dental work, including crowns and veneers, may find that whitening doesn't work on these artifical teeth. They may stand out against the whiter, natural teeth. In this case, consult a dentist for whitening options.
Professional Whitening Treatment
Insecurity about whitening at home or a desire for faster results leads many people to the dentist's chair for whitening treatments. Research from Oxyfresh indicates that teeth-whitening procedures have increased by 300 percent in recent years and that around $1.5 billion is spent by Americans alone on whitening systems.
Expect the dentist to apply a bleaching gel to the teeth that need whitening. The gums and other areas of the mouth may be protected from the gel, which can cause sensitivity. A laser light is used to activate the bleaching agents in the gel. Generally the procedure is 60 to 90 minutes for whitening to take place. A fluoride treatment may be applied afterward to minimize sensitivity from the bleach.
People with gum disease, broken and damaged teeth or restorations, exposed roots, incomplete dental work, and/or hypersensitivity in general are advised to talk to a dentist before beginning any whitening procedure. Not addressing these conditions first may put a person at risk for additional damage and serious side effects.
Whitening is one of the many grooming procedures couples undergo to look their best on their wedding day. Now it's more affordable than ever to get a brilliant, white smile.