Do's and Don'ts of Social Networking When Looking for Work

Posted by moviegoer from the News and Society category at 23 Sep 2010 09:09:11 am.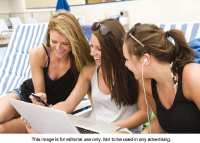 Perhaps nothing in the last decade has more revolutionized how people interact than the advent of social networking media. Be it through Facebook or Twitter or their respective counterparts, nowadays more and more people are using the Internet to interact with friends, family and even strangers.
As convenient as such means of communication can be, they can also be risky, particularly for job seekers. In a June 2009 survey, online employment resource CareerBuilder found that 45 percent of employers reported using social media for screening job applicants. Those results came a year after a similar CareerBuilder survey of 31,000 employers found that one-third of applicants considered for jobs were rejected because of information discovered via social media.
While social networking can be valuable when seeking employment, it's best for users to carefully consider just what they're sharing with the world, and what they should probably be keeping to themselves.
Some of the Do's
In many ways, social networking sites can help job seekers as they look for work.
* Do be active. Social networking sites like Facebook aren't just for individuals. In fact, member groups and even university alumni groups have their own Facebook pages. These groups provide valuable means for job seekers to be active, be it with professional groups in their field or among their fellow alumni, which can make for a valuable networking opportunity. What's more, prospective employers who visit an applicant's page are likely to be encouraged by their involvement in local professional groups.
* Do post pertinent information. Job seekers can show their interest in a desired field in other ways as well. Post links to stories about relevant industry topics, just be careful to avoid comments that appear too flippant or critical of the industry or any industry professionals. Posting links indicates to prospective employers that an applicant is up-to-date on current issues facing the industry.
* Do be careful. While job seekers can use social networking sites as a means to display their knowledge of their desired industry, it's important to be careful about how that knowledge is shared. When posting messages, post rational, carefully considered thoughts or opinions. Avoid remarks that might come off as overly critical, instead choosing remarks that provide concise insight and indicate an ability to provide opinion without criticism.
Some of the Don'ts
Ignoring the don'ts of social networking could greatly reduce an applicant's ability to land a job.
* Don't swear like a sailor. Many people avoid swearing in public and it's a good rule of thumb to consider all social networking sites, be it Facebook, LinkedIn or Twitter, a public place. Regardless of where the foul language stems from, it's best to avoid it entirely on social networking sites. Most people would not swear in a job interview, and many of today's job interviews begin with prospective employers researching an applicant online.
* Don't share inappropriate photos. Many a famous person has been caught in scandals surrounding inappropriate photos posted online. While it's OK to horse around with friends, it's best to avoid documenting such times online for all the world, including potential employers, to see.
* Don't get things off your chest with regards to a former employer. Disparaging remarks about a former employer make for a very visible red flag with prospective employers. Such remarks only reflect poorly on the applicant and almost certainly guarantee an individual's resume will find the scrap heap and not the hiring manager's desk.
* Don't get too personal. Sharing too much personal information online is another way job seekers can reduce their chances of finding work. While some information, like family photos, is acceptable, getting overly personal could scare away prospective employers.
CAPTION: While it can be fun to use social networking sites, it's best for job seekers to be careful as well.