Shopping for a Mastectomy Bra

Posted by moviegoer from the Shopping category at 01 Aug 2010 12:22:40 pm.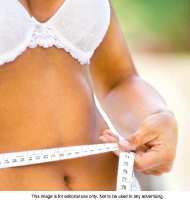 Many women find that mastectomy offers the best option of ridding the body of breast cancer and preventing recurrence. Mastectomies can be done in different forms, from partial to total, where a portion or the entire breast is removed.
Women who have undergone a mastectomy procedure are often left with some deformity and scarring. Their breasts may be uneven or even totally removed. While there are some people who embrace their new breastless bodies, the large majority of women who have had a mastectomy prefer a method of camouflage that offers the appearance of natural breasts.
Reconstructive surgery is certainly an option. However, a less expensive and invasive consideration is the use of mastectomy bras and prosthetics. Mastectomy bras can be used alone or in conjunction with a breast form, also called a breast prosthesis. These bras are either padded or have a pocket inside of the cup that allows the insertion of the form. Prosthetics can be made of silicone, microfiber or another material that is comfortable.
Because no breast surgery is completely the same, mastectomy products can typically be customized depending on the amount of breast tissue removed. Bras and forms can be purchased whether there is partial or total removal of the breast or both breasts. Individuals can experiment with different shaped forms to recreate the natural look they desire.
As if surviving breast cancer and mastectomy aren't enough, the process of shopping for mastectomy bras and other wardrobe essentials can be challenging. However, there are support systems in place and ways to make the process a little easier.
* Check with the breast surgeon's staff for recommendations on where to shop for items. Chances are there is a list of retailers that can provide help.
* Ask friends or family members who have undergone a mastectomy for suggestions.
* Look for establishments that specialize in the medical needs of women. They will have experienced staff that can provide proper measurements and fittings of special products.
* Consider online shopping if self-consciousness is an issue. Just be sure to confirm return policies in the chance that a product doesn't fit correctly.
* Having a support system of friends and family, particularly others who have shared the same experiences, can provide the laughter, hugs and other help that's needed.
* Realize that roughly 50,000 mastectomies are performed each year in the U.S. alone. This equates to plenty of women in the same situation. No one is alone in their fight against breast cancer.
CAPTION: Look for a store that provides custom fittings and personalized service.