Tips For Buying The Best Wedding Lehenga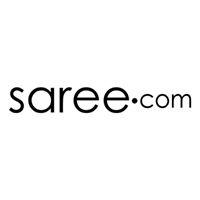 Posted by sareeventure from the Wedding category at 26 Jul 2018 01:47:16 pm.
Wedding bells! Are you getting hitched soon or going to attend an Indian wedding? Well then I assume that buying a
wedding lehenga
will surely be one of the major things on your mind. If yes, then just take a few minutes off from all your chores and read on, for this post will guide you for choosing the best wedding lehenga and stand a class apart!
Buying a wedding lehenga usually involves a good amount of resources and that's why women diligently go through a number of stores and websites for locating the best one for themselves. In India, weddings are an elaborate affair and looking ostentatiously presentable is a staunchly followed norm which totally justifies the amount of funds and time pumped in for buying heavy bridal lehengas or signature designer lehengas for a ceremony which last for just a couple of hours. But with these tips, you can get the right attire for Indian weddings and also be a smart shopper to save back on your resources-
Do not follow trends blindly
The present trend in lehenga cholis may direct you for buying a velvet lehenga or one with a crop top blouse detail. But before you jump into the pool of trends, take complete view of the wedding scenario like- where is the wedding? Is the venue outdoors and if yes, then will you be able to carry a heavy velvet or raw silk lehenga choli for around 5 hours?
Apart from the wedding details, know your own body and comfort levels. Tube blouses may be in trend, but if you're not comfortable with them or if you have a heavy bust then a peplum blouse is an option worth checking out. This way you must look for details that focus more on you while also blending with what's trending.
Refrain from indulgent shopping
The amount of activities surrounding an Indian wedding can put you into the mode of excitement and lead you on to indulgent shopping. There is no doubt that you must look you best at every function, but it's always good to be practical about your purchases. This tip applies less to bridal outfits since a bridal lehenga is expected to be indulgent but for the attendees, the wedding lehenga should be chosen around comfort and affordable pricing. For a family function or your friend's wedding, you can pick a floral lehenga choli that has bold prints and moderate embroidery and something which is reasonably priced. Such lehengas can later be carried forward for festivals like Diwali and Raksha Bandhan too!
Take trials seriously
There is huge difference between trying out your lehenga at the boutique and wearing it for a wedding function. While your trial may last for a minute or two, the latter will go on for hours! So while you take a trial of the lehenga, keep wearing it for at least 7-10 minutes. This will give you a better idea about the weight of the garment and fitting issues. Also try to walk around wearing the garment and gauge if you will be able to carry it comfortably for the party.
Opt for video shopping
Video shopping is the new way of internet shopping. If you're looking for a wedding lehenga online, then look for sites that have this service where you can see the garment and discuss customizations over a video call. A lot of websites have a dedicated team of personal shoppers and stylists who can guide you well for choosing the right lehenga.
Look for festive deals
There's no harm in buying your wedding lehenga a couple of weeks or maybe months earlier if you're getting a good bargain! So if there are good deals rolled out by your favourite store or website, it would definitely be a smart step to stock your closet at that point of time and save your bucks for other things in your wish-list!
Smart shopping is an art and these guidelines, if applied across other categories also, will definitely give you the wardrobe score which you aspire as well as keep your wallets thick!

Author Bio:
Ritu is a creative and marketing communications specialist, a devout reader and a passionate writer, who successfully manages an operations role with the popular ecommerce business
Saree.com
. Ritu is a trained textiles and weaves' connoisseur and an expert in Wedding lehengas. Currently, Ritu is closely observing and studying the Indian ethnic wear fashion and design segment, as she goes about creating stimulating written and graphic content.